I guess I can add 'radio show guest' to my resume now. 🙂
On Thursday night, a family friend called me about being a guest on
Wake Up Baton Rouge
, the morning show for Baton Rouge's Catholic radio station. They had heard about my blog and wanted to talk to me about young marriage and parenthood.
It was one of those "Really, God? Me?" moments.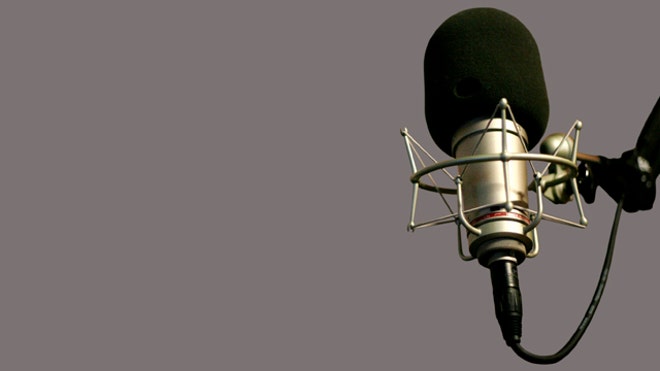 Wake Up Baton Rouge doesn't have a link on their website to the interview, and I'm not sure if they will end up posting one at all. If they do, I'll post it on HH of course.
I never thought my soft-spoken Southern drawl would ever make it on the radio…but I called in for the interview from 7:30-8am on Friday morning, and had a great time.:) Michael, Gabriel and Faith stayed inside in their pajamas, listening to the interview on my laptop and periodically running over to the window and waving at me and blowing me kisses. I was outside on the patio, in my pajamas, pouring out my little young suburban wife and mother heart to four radio show hosts 200 miles away. Surreal.
I think the best part was walking back inside and Michael telling me how proud he was of me.
You know, speaking of resumes, it's funny how the skills and accomplishments I have acquired in my short time as a wife and mother wouldn't really be considered an accomplishment by the rest of the world. Skills like…
Meal planning, cooking and preparing three meals and two snacks per day for my family. On a budget.
Staying happily married to my husband of four years (this one might need to be at the top of the list, actually!)
Breastfeeding 🙂
Knowing that exact moment when Faith is ready for her morning nap, before she even starts fussing or rubbing her eyes.
Being able to get a 2 1/2 year-old and a 9 month-old fed, (usually) bathed, and put to bed by (usually) 7:15pm. By myself.
Reading Gabriel's "Big Helpers" truck book with eight different accents.
What accomplishments and skills are on your resume these days?